AFFORDABLE

PRICES

FRIENDLY

& TIDY

WORK

GUARANTEED

LATEST

TECHNOLOGY
WOOD FLOOR RESTORATION IN SOUTH WOODFORD​
Durable, easy to maintain, shining in their natural beauty...
Your traditional wooden floors are a great asset!
Make sure that they are doing their job - in the home, office, school, shop, restaurant, bar or gallery.
If they've become grey and tired - or marked and damaged - floor sanding and resealing will bring them back to life.
Call on the specialists. Floor Sanding Woodford E18 for all floor repair and restoration.
From hardwood boards to parquet blocks, our skilled workers have restored hundreds of floors over the past twenty years.
We offer the full service:
Repairs and replacement of damaged timber.
Sanding back to bare wood by removing old paint and sealant.
Staining for a fresh look.
A lighter or darker colour could match your decor, such as the modern pale wash of grey or Scandinavian white.
​New protection - with hard wax, natural oil or lacquer.​​
And all with minimal mess and disruption. Modern sanding is virtually dust free with the efficient collection of our cylinder machines. And allow us to adjust to your domestic or business schedule - at weekends or even overnight - for a brief period of inconvenience and closure.
Call us today for your free assessment. And get a new floor that may surpass the original - given the vast improvements in restoration techniques and products.
Floor Sanding Woodford - for your new floors throughout.
​ Woodford – a lasting influence
The remaining large Georgian houses are a reminder of the town's popularity as an out of town wooded retreat. The garden at Claybury Hall of 1704 was designed by Repton, while Hurst House was built by a brewer in 1714. Its six bays enclose an impressive staircase with twisted balusters.
​Woodford was the birthplace of the 18th century writer and wit, Sydney Smith, a man renowned as a great talker. It was also a major influence on the life of a celebrated doer: William Morris, who lived in Woodford Hall from the age of six.
​This great Victorian polymath grew up knowing all the surrounding area of the great forest, becoming a lover of the countryside and the simple beauty of its products. He was not only a founder of the Arts and Crafts movement but also championed the preservation of ancient buildings. An almost eccentric cause during a period of restoration, improvements and destruction of those deemed to be of no value or architecturally incorrect.
Latest News, Recommended Articles & Tips
The first steps to renovating a fixer-upper
Buying a property that needs some work can be a great way to ensure you're getting bang for your buck. By arranging the work yourself rather than paying for a house that's already perfect, you could be saving yourself tens of thousands of pounds - and the finished result will be just as you want it.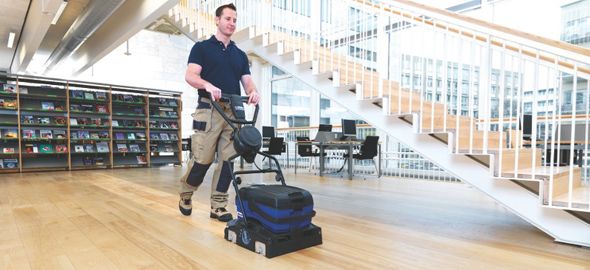 It's worth thinking about what the first steps might be to make your fixer-upper liveable - some things like decorating can be done after you move in, others like re-plastering might be better organised before moving day.

Structural work

If you're making big structural changes to the property, think about doing these before you move in. You'll save on mess and inconvenience, as it's usually the first thing that needs doing.

Re-plastering

It's possible to re-plaster a home while you're living in it, but it's a messy affair especially if it's necessary in lots of rooms. Better to have it done before you move in, if you can.

New kitchen and/or bathroom

If you're replacing your kitchen or bathroom, you'll either need to vacate the house for a few days or hit up your neighbours for access to their facilities. It may be easier to arrange work like this to be done before you move in - unless you have a couple of bathrooms and could have them done consecutively.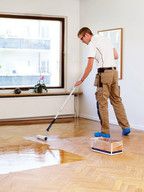 Flooring

Lots of older homes in a poor state of repair have beautiful, original wooden flooring. You might think that hardwood floor sanding is something which needs to be done while the house is empty, but you can restore wooden floors easily and with minimal mess even while you're living in a house. Find wooden floor restorers in London and beyond who can have your floors looking as good as new in no time.

Decorating

Leave painting and decorating to last - otherwise workmen could damage or scuff the paintwork while they're on with other things. Your final lick of paint will be when everything comes together - and you realise your hard work has all paid off!
BEFORE & AFTER
Floor Sanding South Woodford